The YMCA is a membership organization and is at its strongest when no one sits on the sidelines. It is only through committed members that the YMCA is able to offer our community a facility, programs and services. Help the Tri-State Family YMCA strengthen the foundations of our community by becoming a YMCA member today. To become a YMCA member, please stop by the YMCA Welcome Center to complete a membership application or sign up below.
Membership Benefits at a Glance
Unlimited Access
Access to all YMCA locations across the US.
24 Hour Access
24 hour access to our weight room and locker rooms for those 18 years and older. 
Member Discounts
Member discounts on swim lessons, child care, camp, sports, & more.
Group Exercise
All group exercise classes are included with membership.
Fitness Center
State-of-the-art strength and cardio equipment. Open gym and swim times.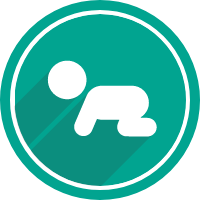 Child Watch
Onsite child care while you exercise, including separate, fun areas for youth ages 6 weeks to 7 years old.
Personal Training
Personal training for individuals or small groups (additional fee applies).
Membership Reciprocity
Membership reciprocity at YMCAs nationwide.
Tri-State Family YMCA offers financial assistance to those who qualify. No one is ever turned away from a YMCA membership, program or service due to inability to pay. 
The YMCA, with the help of the Annual Campaign, provides scholarships or reduced cost memberships to low income or needy individuals or families. 
Applications are available online or at the YMCA Welcome Center. Please allow five days for processing, and at least one week before registration ends for any program. Thank you for understanding. 
For assistance with membership, programs, services or financial assistance, please contact the Tri-State Family YMCA staff. 
Stay Curious
Want to know more about the Tri-State Family YMCA? Fill out this form to learn more about our Y.